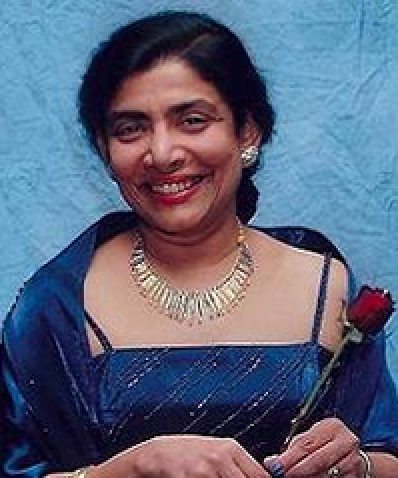 Mrs Renuka Sriharan
Partner, Head of Property Conveyancing Department and Compliance Officer for Legal Practice (COLP)
Mrs Renuka Sriharan
Highlights:
Enrolled as a Solicitor of the Supreme Court of England & Wales in 1987.
Admitted as an Attorney at Law of the Supreme Court of Sri Lanka in 1978.
Accredited Senior Advisor and Supervisor in Immigration and Asylum category awarded by the Law Society and Legal Services Commission
Former President of the Middlesex Law Society
Member of the Executive Committee of the Middlesex Law Society
Mrs Sriharan has been an active Property Conveyancing Lawyer in Residential and Commercial transactions since 1987. She is the Head of the Property Conveyancing Department in the Firm. Under her leadership, the Firm was awarded the Conveyancing Quality Scheme (CQS) Membership by the Law Society in 2011 and has been a Member ever since. Mrs Sriharan has gained the trust and confidence of thousands of clients with various types of businesses among all nationalities and ethnic origins. Mrs Sriharan is fluent in the languages of English, Tamil and Sinhalese. Mrs. Sriharan has also been heavily involved in charity work.
The following are few of her profiles:
Served as the President of Chundukuli St John's College Past Pupils Association in the UK
Served as the President of Middlesex Law Society of England and Wales
Served as President of SCOT Charity (Standing Committee of Tamil Speaking People) – first lady President
Mrs Sriharan has extensive experience in Property Law and has worked hard for Sriharans Solicitors to become a successful and thriving Conveyancing Quality Scheme (CQS) Firm. She enhanced the Property Department by ensuring that the Firm is on the panel of most of the mortgage lenders in UK such as Santander, HSBC, Halifax, Woolwich, Lloyds and others. Mrs Sriharan is also the Compliance Officer for Legal Practice (COLP) of the Firm registered with the Solicitors Regulation Authority (SRA).