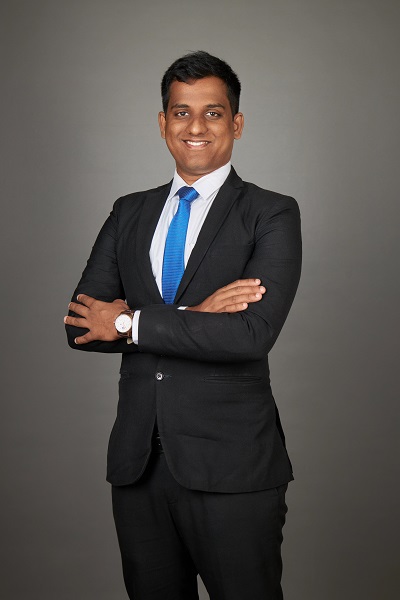 Arun Kumar Pandian, BCA. LLB (HONS), GDL, LLM (LPC) (ongoing)
Registered Foreign Lawyer (SRA, England & Wales), Advocate (India), Trainee Case Worker (Law Society's Immigration and Asylum Accreditation Scheme)
Arun Kumar Pandian
Arun joined Sriharans Solicitors in July 2022. He completed his LLB with honours from the School of Excellence in Law, Chennai, India and qualified as an Advocate in India.
Arun practised before the bench of Madras High Court and the Supreme Court of India in the field of Public law before moving to the United Kingdom to pursue his further legal career in the United Kingdom. He completed his GDL from the City, University of London and is presently pursuing his LLM (LPC) from the University of Law. Arun's experience in India involved undergoing marshallings, mini pupillages and internships with reputed chambers of the Bar and Bench as well as other national significant institutions. He was adjudged as Best Researcher three times in National Level Moot Court competitions in India.
Arun is currently working in the Litigation department and handles Civil Litigation, Family Law and Immigration and Asylum law. He is fluent in English and Tamil and holds a limited proficiency in Hindi and Malayalam languages.
Personal Interests
Outside of work Arun enjoys karate and travelling to different countries. He is a First Dan Black belt in Karate and has previously worked as a Karate instructor in primary schools in London.