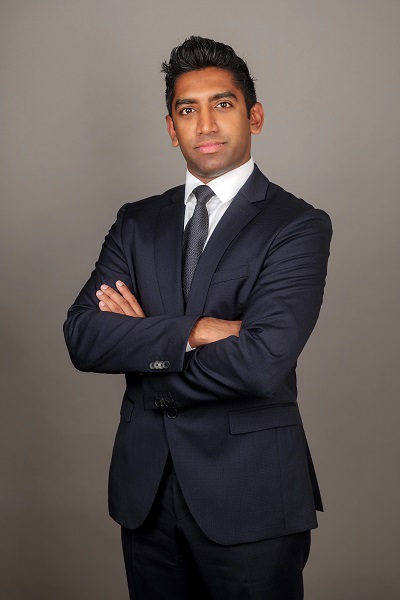 Miles Sriharan
Partner, Head of Bridging Finance and Buy-to-Let Finance
Miles Sriharan
Miles joined Sriharans Solicitors in 2011. He specialises in Property Finance and Commercial Litigation with a particular focus in Bridging Finance. Miles primarily acts for bridging lenders and mortgage institutions, having specialised in the same for a number of years he is widely considered a specialist in those areas.
Miles' understanding of the extremely short timescales required for bridging finance combined with his strong knowledge of the full legal process underpinning bridging loans enables him and his team to efficiently deliver high quality work and service within super-fast times to bring transactions to completion swiftly.
After having his secondary education at Haberdashers' Aske's Boys' School in Elstree, Hertfordshire, Miles went on to study at the University of Nottingham and thereafter The College of Law, London. After successful completion of his training contract, Miles was admitted as a Solicitor of England & Wales by the Law Society and Solicitors Regulation Authority.
Miles currently serves as Acting President of the Middlesex Law Society.
Personal Interests
Miles is a keen cricketer and a Life Member of Middlesex County Cricket Club. He played for the 1st XI team in Haberdashers' Aske's and thereafter for the 1st XI team at Uxbridge Cricket Club. He is currently playing for Gerrards Cross Cricket Club, Buckinghamshire.
Miles also has a strong passion and talent in music. He plays 4 instruments – Guitar, Drums, Piano and Trumpet.