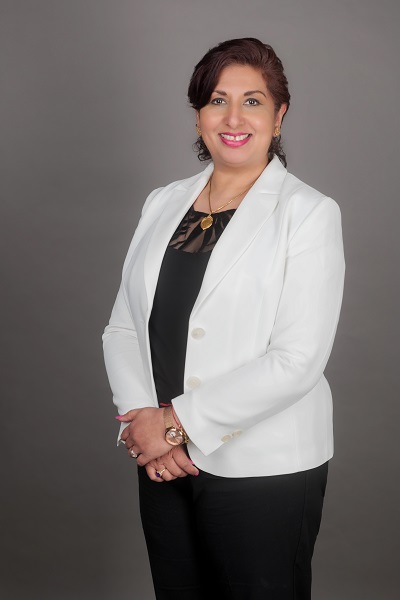 Kiran Panesar
Accredited Senior Advisor and Supervisor in Immigration & Asylum category awarded by the Law Society and Legal Service Commission; Practice Manager of the Firm; Compliance Officer for Finance and Administration (CoFA)
Kiran Panesar
Kiran joined Chatwani & Co in November 1987, which was subsequently incorporated by Sriharans Solicitors. She has been involved in Criminal, Immigration, Family and Civil Litigation matters in which she has gained extensive experience over the years.
She is accredited as a Senior Advisor and Supervisor by the Immigration and Asylum Accreditation Scheme awarded by the Law Society and Legal Service Commission, now the Legal Aid Agency (LAA). She was appointed as the liaison officer of the Firm to the Legal Aid Agency (LAA) and also elevated to the position of Practice Manager of the Firm. She has been assigned the regulatory responsibility and position of Compliance Officer for Finance and Administration (CoFA) authorised by the Law Society. She holds a DBS Enhanced status, which enables her to represent vulnerable clients through legal aid funding, such as unaccompanied asylum-seeking children
Kiran has had the conduct of thousands of cases, representing clients under Legal aid and privately funded cases in Immigration, asylum, and human rights cases and in appeals ranging from the Immigration Tribunal, High Court, Court of Appeal, House of Lords and in the European Court of Human Rights.  The latest reported case was WN (Gambia) in the lead case of JD Congo & Others in the Court of Appeal, where she assisted the Senior Partner, Mr. Ariya Sriharan.
Kiran is multilingual with fluency in Hindu, Punjabi and Urdu. This makes her ethnic minority clients comfortable.
Over the years, Kiran has become specialised not only in Immigration Law but also in Family Law proceedings. She conducts many private clients in divorce and financial proceedings.
In November 2012, Sriharans Solicitors congratulated Kiran on completing 25 years of dedicated service with the Firm.